Introduction
Tagline: Creative Admirals & Environmental Ambassadors
Our Vision
Every club member to be a contributing Admiral who shines through creativity, and sharing of environmental knowledge.
Our CCA aims to:
• Nurture creativity thinking through craft making;
• Promote the creation and appreciation of art with emphasis on craft making; and
• Encourage Admirals to be environmental ambassadors and display a greater sense of environmental responsibility through art media and  community involvement.
Key Activities (Annual)
Learning and enrichment programmes
Art Enrichment Workshops

Learning Journey on Green Buildings and its technologies in partnership with BCA

Clean Green Carnivals in conjunction with Keep Singapore Clean Campaign by NEA
Raising School's Environment Awareness
Youth for Environment Day

Tree Planting (Green Wave – in partnership with NParks)

Recycling Program
Values in Action (VIA) activities
Woodlands Care Home

LEAD, REDUCE @NWCDC outreach community programme
Photos of Students in Key Activities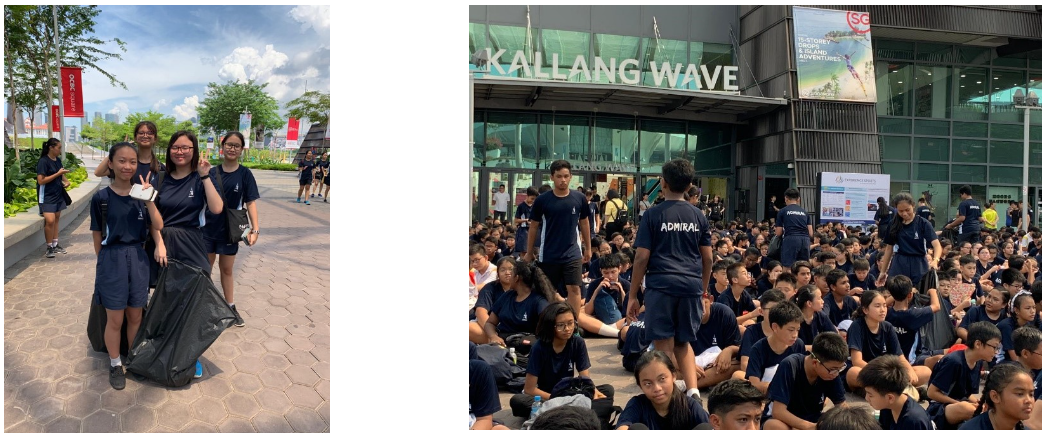 Our members leading recycling efforts during Admirals' Run at OCBC Square in April 2019.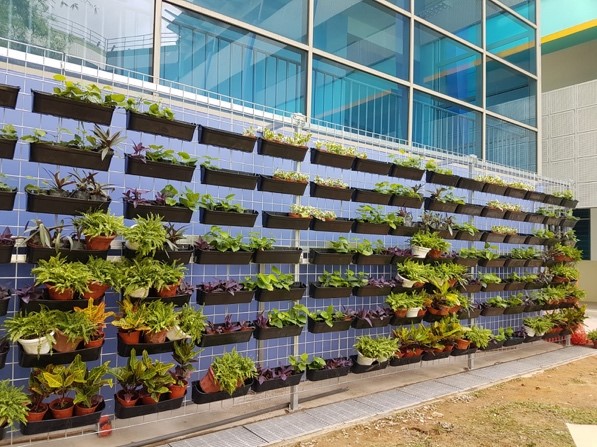 A vertical garden installed in the school garden to enhance the biodiversity in the school, and as an opportunity for Admirals to learn about nature within the school compound.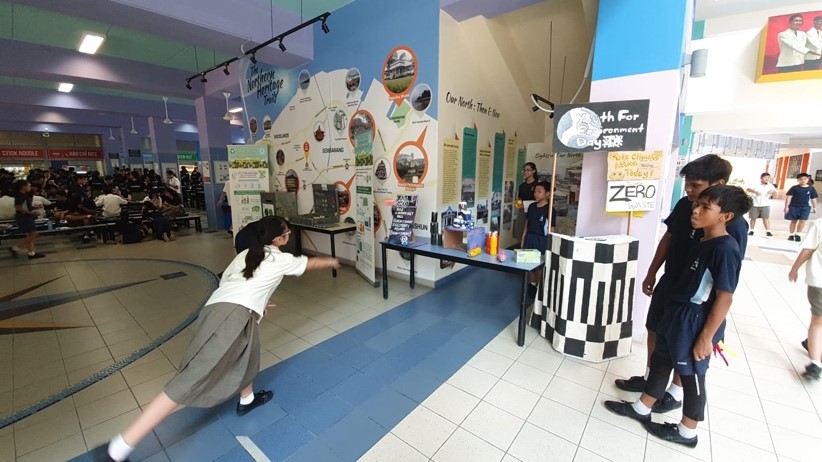 Admirals participating at the Youth for Environment Day booths during recess to learn about saving the environment and win attractive prizes.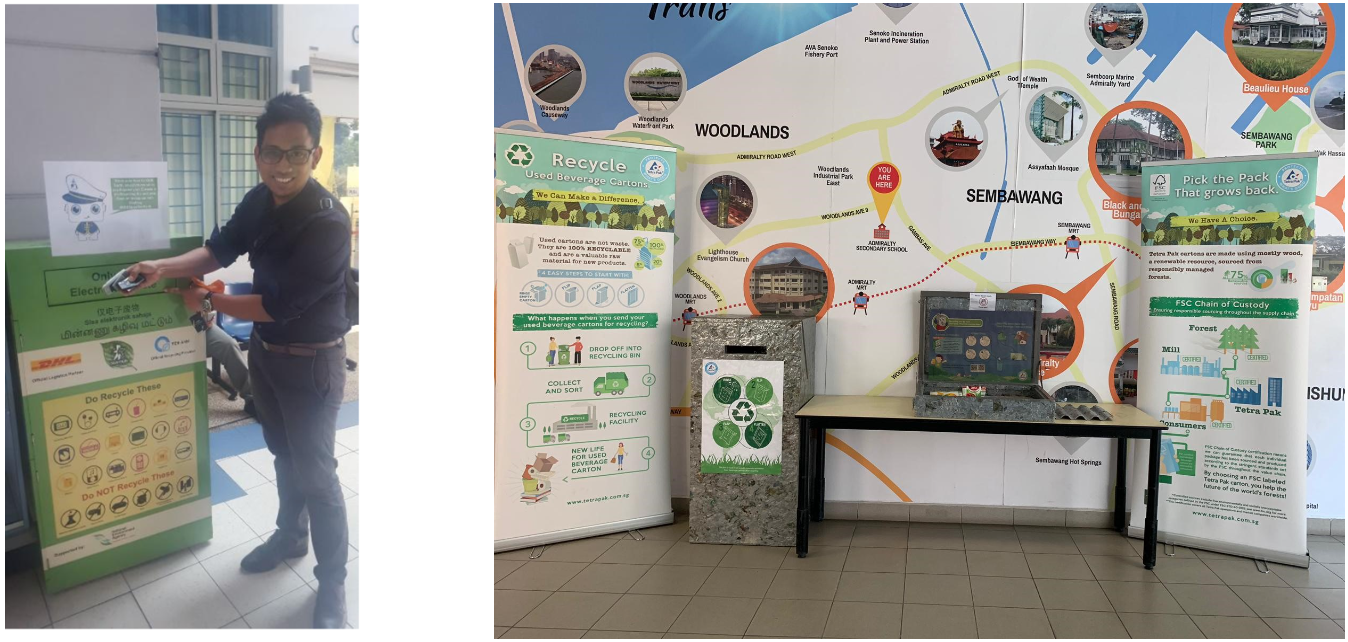 E-waste Recycling Bin and introduction of the Tetra Pack recycling bin during the Youth for Environment Day.

Assembly programme by the club to develop Admirals' environmental awareness.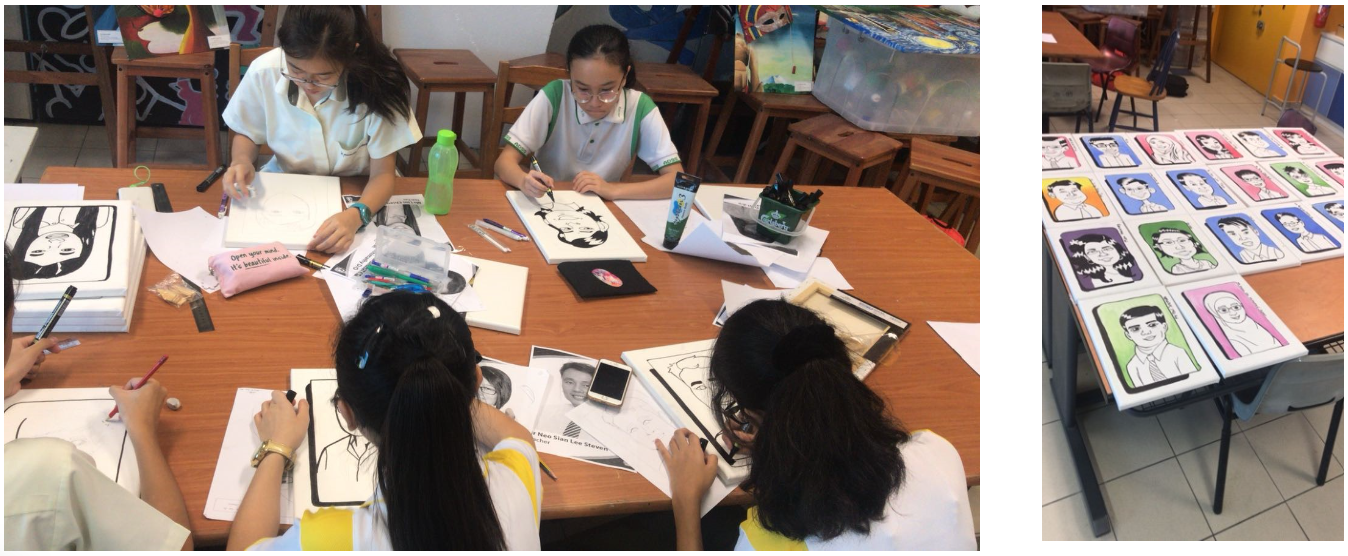 Members prepared caricatures of school staff for Teachers' Day 2018 to show their appreciation.

Club members visited National Gallery Singapore and learnt how two national monuments were transformed into an art gallery. They also learnt how green technology was incorporated into the building's design.